ACR+ (The Association of Cities and Regions for Recycling and Sustainable Resource Management)
ACR+ is an international network of primarily local and regional authorities, who aim to promote smart resource consumption and the sustainable management of municipal waste by encouraging prevention at the source, reuse and recycling. The network develops the expertise and skills of public authorities and facilitating and raising awareness by providing support and consultancy, disseminating research results, promoting information sharing and networking.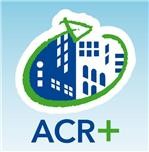 The challenge
Although the generation of waste is not increasing in the EU, the general waste management trends in Europe are improving quite slowly and huge discrepancies in performance remain between Member States. In 2008 the EU set new recycling and recovery targets to be achieved by 2020 and defined a priority order for waste management with prevention ranking first, followed by preparing for reuse and recycling. [1] In order to meet these goals, public authorities across Europe need to develop skills and expertise in effective waste management policies and instruments. ACR+ addresses this challenge by promoting sustainable practices, creating a network for information sharing, co-operation and the harmonisation of concepts, definitions and standards.
The network
ACR+ was created in Pamplona in May 1994 by a group of cities and regions led by the Brussels-Capital Region. Today the network has nearly 100 members across Europe, among them mainly local and regional authorities, but also NGOs, universities and SMEs. The network aims at promoting waste reduction, reuse and recycling, and while keeping the in mind the concepts of circular and social economy.[2] It supports local and regional authorities by organising seminars and international conferences, publishing a regular newsletter for its members and disseminating results from international studies and projects on subjects such as waste prevention, waste monitoring and legal and economic instruments.[3] Furthermore, the network has established a learning and exchange platform for Local and Regional Authorities (LRAs) in the Union for the Mediterranean[4] and runs thematic awareness-raising campaigns, such as the European Week for Waste Reduction.[5]
The benefits
Through its activities the network allows its members to exchange practical information and experiences. Furthermore, ACR+ represents local and regional authorities in various forums and platforms of discussion with the European Union and keeps the members informed through newsletters and publications. Through its various activities and projects, the network creates an important interface between policy makers at European and national level and the implementing authorities at local and regional level.
Further deployment
The activities of ACR+ are financed by membership fees as well as project funding from third parties (EU COM, funding organisations).[6] Since its creation in 1994 ACR+ has evolved into a mature network which has widened its focus from waste to products, resources and the concept of circular economy. The network has expanded from EU-15 to new EU Member States and associated southern Mediterranean countries, as well as from public partnerships to multi-stakeholders partnerships. It therefore qualifies for an estimated level 9 on the generic maturity scale, GML.