Flexible loan bike system for urban citizens without stations
OPENbike is a concept for managing a renting bike system. It uses a software tool to handle an IT-system coupled with the bikes, making it easier to find them in the city. The concept was the winner of a design competition in Copenhagen (Denmark), arranged in order to develop a smarter way for people to travel around the city.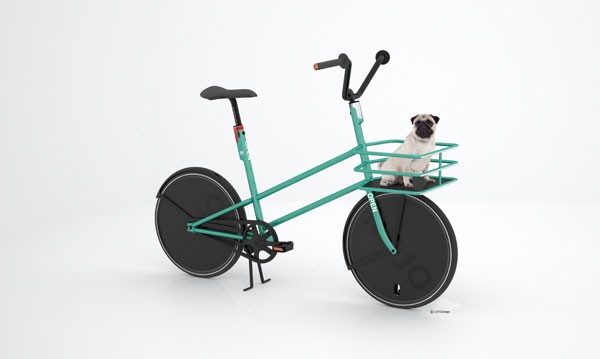 The challenge
Sustainable transport is a vital challenge to meet in order to reduce emissions from transport and improve urban environmental quality and human health. This will require decreased fossil fuel use from transport and increased low-carbon modes of transport such as biking.
The innovation
CPH Tender of Bike-Sharing System in Denmark recognized the challenge and wanted to develop a new commuter bike system for sustainable traveling. The vision was to create a way for people to use a public transport system from door to door. CHP is promoted by Copenhagen and Frederiksberg Municipalities and DSB, which created an EU tender for a design competition in Copenhagen in order to receive suggestions on how to solve the problem. The design competition can be considered to have been financed as a public grant funding for demonstration.
The winner in the 2009 competition was a bike sharing know-how solution called OPENbike. OPENbike was a collaboration project of an international team consisting of LOTS Design, Koucky & Partners (both from Sweden) and Green Idea Factory (Germany).
OPENbike is a solution for tailored public transport that can be changed in a way that fits both a single traveler and a family. The concept is an urban transport solution based on the natural way that people move. The system will make it easier for people to make trips in the city by allowing them to pick up and leave the bike wherever they are, using no stations. In order for this to work OPENbike uses IT-systems (GSM/GPRS) coupled to the bikes and the mobile phone network. This will make the bikes easy to find by integrating a positioning solution, which means they can be located using mobile phones. Users should also be able to book a bicycle via their mobile phone. Additionally the system uses contactless smart cards (RFID) for payment and subscription, which makes it possible to identify users and unlock the bicycles. RFID technology is often used in public transport and as the concept uses existing technology, it was possible to integrate the bicycles with a public transport payment system etc.
Why did it work?
The project OPENbike started with identifying and benchmarking the different solutions of renting bike systems in European cities, including searching the factors that affect the transferability of bike-sharing system among cities, regions and countries. The identification gave ideas for the solution OPENbike, which won the first prize in the international design competition in Copenhagen in 2009.
A success factor of the OPENbike concept was the creation of an efficient and flexible system for bike-sharing that could easily be integrated into the existing public transport in Copenhagen. Simultaneously, the concept was easy and simple for the end user, which is crucial if it is to succeed in reality.
Further deployment
The project is still on a level of demonstrating realistic prototypes and can be estimated to have reached 5 on the TRL scale. However, city integration and upscaling is highly depending on resources, and the future of the OPENbike system is therefore unclear.
Links:
OPENbike websiteCopenhagenBike-Sharing SystemThe Brochure