Inno4sd Academy
The inno4sd Academy is the educational and capacity building programme of the inno4sd network. The academy comprises the following components: educational programmes offered by inno4sd partners, a PhD and Early Career researchers academy, an award for early career eco-innovators and opportunities for international mobility of staff and students (e.g. internships and on-the-job training).
Academy for PhD and Early Career Researchers.
The inno4sd academy is our programme to support the training and connectivity of PhD researchers and early career scholars working on different areas of innovation (policies) for green economy and sustainable development. Previous versions of the inno4sd PhD academy were held in Pretoria, South Africa (2017), Ferrara, Italy (2018) and Mexico City, Mexico (2019). In 2020 the inno4sd PhD academy was ment to be held in Wellington, New Zealand, but it had to be cancelled due to the global pandemic.

In 2021, the inn4sd academy is co-organied in Ferrra, Italy. The latter is a collaboration with the Advances of Cleaner Production Network AMICUS PhD School and the PhD programmes "Environmental Sustainability and Wellbeing" (ESW, University of Ferrara, Italy); "Sustainability in Production Systems" (Graduation Program on Production Engineering, Paulista University, Brazil); "Ecological Environment Protection and Management" (School of Environment, Beijing Normal University, China).
The objectives of the Academy are:
Provide a space for knowledge sharing for and learning to young scholars interested in topics related to transformative innovation, sustainable development and circular economy.
Provide opportunity for PhD candidates & early career researchers to present their work.
Network opportunity for PhD & early career researchers candidates.
Opportunity for PhD candidates & early career researchers to submit work to partners in the inno4sd and affiliated networks to review and receive feedback on the work submitted
Who can participate?
The academy is primarily open to PhD students and early career researchers from the fields of science, technology and innovation studies, social and political sciences, economics, finance and management and engineering management. Candidates from other areas are welcomed to apply, as long as they justify how their topic contributes to the field of innovation/ social/ sustainable innovation for the SDGs. A yearly call for participants is launched at the section UPDATES https://www.inno4sd.net/news-e...
inno4sd award for young innovators
In 2022, the Innovation for Sustainable Development Network (inno4sd) will be launching an annual award to recognise prominent young eco-innovators. The following profiles will be considered for nomination: PhD students, early career researchers, young green and social entrepreneurs and innovators. Supporting women in science and technology, ten young persons (5 female, 5 male) will be selected by a jury composed of members of the inno4sd steering board. The election will take place after an extensive call for nominations based on academic and/or entrepreneurial merits.

The award initially comprises the opportunity to showcase their work to the growing inno4sd community worldwide and to be featured ininno4sd website. Selected awardees will have the possibility to be proposed as candidates for an 'inno4sd fellowship'. The main benefit of the latter nomination is the possibility to be hosted for a period between 1 week to 3 months at a leading institution in Europe by a seminal eco-innovation scholar (subject to financial and legal/visa conditions). More information will be available at the inno4sd website.
Educational programmes delivered by inno4sd partners
inno4sd partners deliver some of the most advanced and comprehensive and internationally oriented postgraduate education programmes in the areas of innovation, green economy and sustainable development.

University of Ferrara
The University of Ferrara's Centre for Research on Circular Economy, Innovation and SMEs (CERCIS) and the Inter-University Centre on Sustainability Environmental Economics and Dynamic Studies (SEEDS), hosted by the Departments of Economics and Management offers three unique and world-class and original programmes training researchers and future professionals in areas related to the green economy, innovation for sustainable development and wellbeing. Each year, a number of scholarships are available for international students.

UNIFE's Doctorate Degree in Sustainability and Wellbeing is an interdisciplinary and intersectoral programme focussing on training researchers o understand, manage and enhance the sustainability of the environment in relation to the wellbeing of living organisms. The attached PDF contains information about the programme content, research focus and possible supervisors for the promotion 2020. More information can be obtained in the following link:http://www.unife.it/studenti/dottorato/it/corsi/riforma/environmental-sustainability-and-wellbeing

UNIFE also offers a unique 2-year Master in Green Economy and Sustainability. This is a degree entirely taught in English forming graduates who are qualified to assume managerial or consultant positions in the Green Economy sector. Additional information is available at: http://www.unife.it/economia/lm.economia/studiare/nuova-magistrale/sust#null

University College London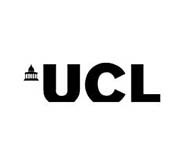 The Institute for Sustainable Resources, part of the world-class Bartlett School, offers three of the most advanced and comprehensive Master of Science programmes in the field.

The Master of Science Sustainable Resources: Economics, Policies and Transitions focuses on training future professionals working in the areas of circular economy, resource efficiency and sustainable resource management. More information is available in the following page: https://www.ucl.ac.uk/bartlett...

Stellenbosch University

Stellenbosch University offers two programmes focusing on the planning, management and implementation of innovation and sustainability.

The Master of Engineering Research (Engineering management) focuses on the management of (sustainability-oriented) technology. The programme creates problem-solving skills using engineering principles. Research can be conducted in the areas of sustainable systems, innovation for inclusive development, health engineering and enterprise engineering. More information is available at: https://ie.sun.ac.za/prospective-postgraduates/
The Master of Philosophy in Sustainable Development is a leading programme hosted by the School of Public Leadership in partnership with the Sustainability Institute. More information is available at: http://www.sun.ac.za/english/faculty/economy/spl/degree-programmes/postgraduate-degrees/mphil-in-sustainable-development Additional information is found at the Sustainability institute website: https://www.sustainabilityinst...