Maastricht Manual for Measuring Eco-innovation for a Green Economy published
Maastricht Manual provides state-of-the-art guidelines about the measurement of Eco-innovation in national economies.


The manual is more than a statistical guide. In addition to setting standards for data collection and interpretation it educates the reader, encourages the use of the data and indicators and helps to build communities of practice that are trying to contribute to the green economy. - professor Fred Gault (UNU)
The manual provides clear and concise recommendations for creating a global, standardized measurement system for eco-innovation. These recommendations are rooted in practicality and are backed up by extensive research and lucid analysis from the authors. – Ben Simmons (GGKP)


Why do we need the Maastricht Manual to Measure Eco-innovation for a Green Economy?



The economic and social well-being of humanity faces many challenges caused by a critical deterioration in the environmental sustainability of our air, water, soil, flora and fauna. The causes include greenhouse gas emissions, loss of biodiversity, nutrient pollution of water, waste production, and soil and air pollution.

For many of these challenges, eco-innovation is a necessary part of the solution by reducing undesirable emissions into the air, water and soil and to maintain biodiversity. Eco-innovation comprises a wide range of activities, including organisational changes, green technology, a circular economy that recycles materials, and a zero carbon economy.
Policy makers, businesses, non-profits and citizens need data on eco-innovation in order to determine what is needed to support environmental sustainability, what isn't working (or not quickly enough) and what is working well. Obtaining useful data requires measurement based on clear definitions of eco-innovation investments, activities and outcomes. Good quality measurement of eco-innovation can help citizens, businesses and governments to understand, analyse, and benchmark trends in eco-innovation activity, and to assist policy makers to design better policies to support eco-innovation
The purpose of this Manual is to offer guidance on the measurement of eco-innovation. The guidelines are designed for researchers, policy makers and organisations involved in data collection, such as National Statistical Offices and other organisations that collect and produce environmental and eco-innovation indicators.

In addition to the introductory and concluding sections, the Manual includes chapters on the following topics: Definitions and types of eco-innovation, Eco-innovation drivers and barriers, Policies for eco-innovation and the green economy, Inputs to eco-innovation and the green economy, Output and outcome indicators for eco-innovation, Green economy and growth, Methodologies for data collection, and System innovation and circular economy measurement.

The book is available for a free download by clicking on the image below. Interested in a printed copy of the Manual? Email us at ecoinnovation@inno4sd.net for additional details.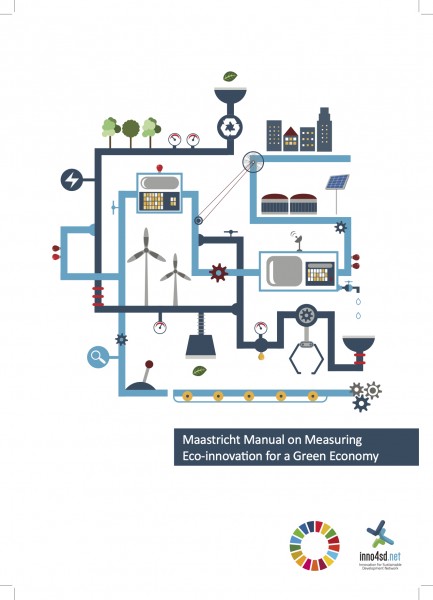 The Manual was written by twelve inno4sd experts with additional support from commentators drawn from a range of institutions.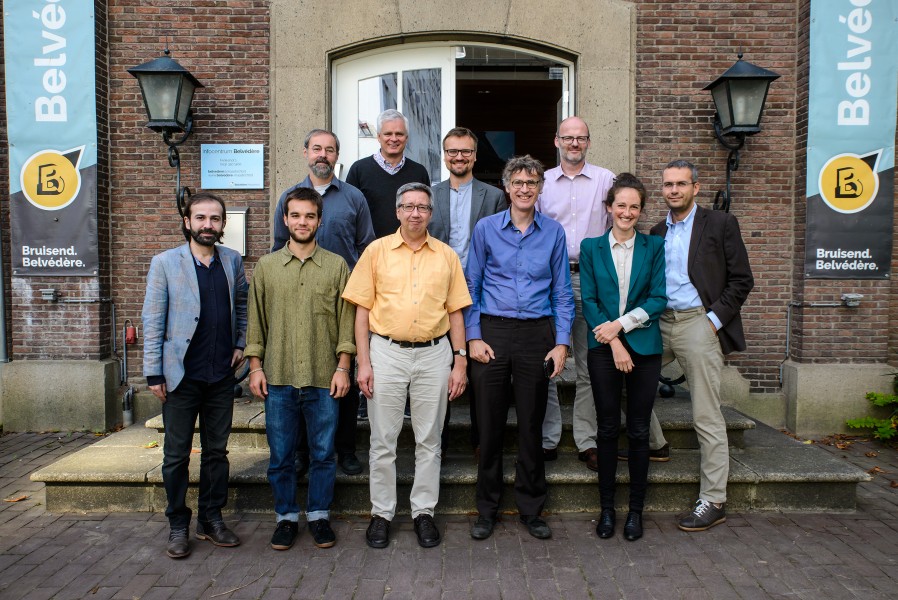 Foto: Expert group meeting in Maastricht (2018)