Waste reduction, recycling and re-use of domestic appliances
EEESafe based in Swansea, Wales (United Kingdom) aims to establish a certification scheme for appliance engineers and EEESafe Centres. People wishing to donate their reusable appliances can notify their nearest EEESafe Centre by phone or online, and the centre will arrange for the collecting of the device. Once collected, appliances can be repaired and resold, or used for spare parts. Appliances that are beyond repair might contain valuable raw materials such as copper and gold that can be extracted.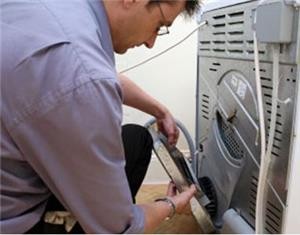 The challenge
The cost to replace a broken appliance is often a challenge for less economically advantaged households. However, the decision to buy a new appliance becomes unavoidable when they cannot find competent technicians for appliance repair and maintenance. As a result repairing an old appliance may prove to be as expensive as buying a new one. This leads to a trend towards discarding old appliances and replacing them with newer ones, which results in more electrical appliances going to landfill. As a social enterprise EEESafe has started an initiative to certify appliance repair technicians to guarantee the safe refurbishment of household appliances.
The innovation
Backed by the Independent Repairer's Trade Association, the EEEsafe offers appliance repairer training and qualification. The EEESafe registered technicians provide appliance repair services according to industry standards. An EEESafe mark on refurbished appliances helps consumers to recognise that competent persons and processes have repaired the appliance. Recognition of both the repaired products and repairers leads to increased recycling and reselling of appliances, thereby leading to less electrical waste reaching landfill. In fact, EEESafe runs a number of initiatives which promote the socially and environmentally conscious handling of household appliances. Independent appliance repair workshops can partner with EEESafe and offer themselves as collection centres for old appliances. Their customers can donate old appliances which they can retrofit, recycle or if not possible at the very least, disassemble and remove their useful parts for reuse. Collection centres can also link in with local charities and social help groups such as homeless shelters and womens aid groups. They provide sales of refurbished products and conduct repairs either as a single contract or by joining together with EEESafe Domestic Appliance Technicians (DATs).
Why did it work?
The EEESafe innovation emerged from the need to meet the demand for skills needed to repair damaged appliances for households who cannot afford to purchase new appliances.
Further deployment
The EEESafe brand and certification of repair technicians can increase the market for recycled products and create new jobs in the repair business. There is significant potential for the replication of this initiative in other regions and countries. Its maturity is estimated to be 9 on GML scale.
Links:The websiteThe video