Zero carbon factory
Renault's Tangier plant in Morocco has demonstrated the possibility to reduce energy consumption and reach levels for zero carbon emissions and zero industrial liquid discharges. This was done in cooperation with the Kingdom of Morocco and Veolia Environnement, by converting the plant's energy system into a renewable driven one.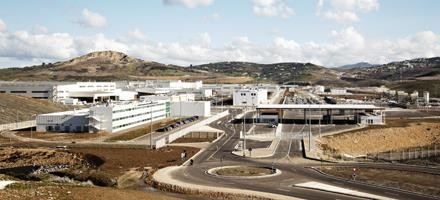 The challenge
Energy efficiency is important to reduce CO2 emissions from industrial activities, making energy efficiency in industry and their buildings vital if we are to reach targets from the Kyoto protocol. Efforts have been made, after regulations from governments, but the levels of carbon emitted by plants must be much lower, preferably zero. At the same time plants consume large amounts of water, which is a problem since global water resources are limited.
The innovation
In Tangier (Morocco) Renault (France) and Veolia Environnement (France) joined forces together with the Kingdom of Morocco to decrease the environmental impact and reach levels for a plant that have never been reached before. The project was carried out on Renault's Tangier plant with private grant funding for R&D, with no financial support from the Kingdom of Morocco. The collaboration was heading for the world's first zero carbon and zero industrial wastewater factory.
The Tangier plant has the capacity to produce 170 000 vehicles annually, but with the potential of allowing for higher volumes the plant will reach a capacity to produce 400 000 vehicles per year. In total the project resulted in 98% reduction of CO2 emissions and 70% reduction of water consumption of manufacturing processes, compared to a conventional factory of the same size and capacity. The new manufacturing processes use renewable energy and optimize the water cycle, giving no industrial liquid discharges.
This reduction of emissions was achieved by using a biomass boiler for the thermal energy generation system, e.g. heating water for the manufacturing processes. By using a biomass boiler, it was possible to convert to renewable energy (biomass) and thereby reduce carbon emissions by 100%. Additionally by using thermal wheels (thermal conversion), excess heat can be used for heating water in the hot water system.
Through several steps that convert wastewater from the manufacturing process to demineralized water the water can be recycled, reducing industrial effluents and optimizing the use of water in processes.
Why did it work?
Renault has a significant market share on the Moroccan market and the car model Logan, to be produced in Tangier, has long been a best-seller.
Veolia has in turn been active on the Moroccan market since 2002, working on outsourcing contracts in areas such as water and electricity distribution and wastewater management.
The partnership between Renault and Veolia Environment was a significant factor in the project's success. Sharing expertise, using Veolia's environmental knowledge and experiences in the automotive industry together with the knowledge of engineers at Renault's manufacturing processes, made it possible to find innovative solutions for the plant.
Further deployment
The project's innovative manufacturing process is close to beyond 9 on the TRL scale. It is ready for commercial deployment and has a great potential to be replicated at other automotive plants around the world.
Links:
Veolia websiteRenault website