Eqosphere – a collaborative web platform battling against (food) waste
Eqosphere is a collaborative web platform in the French Ile-de-France region that aims to revalorise surplus products (e.g. food) and waste produced by supermarkets, factories, restaurants, public services and others, by creating links with stakeholders who then help use, reuse, redistribute or recycle products via charitable associations or the waste management industry.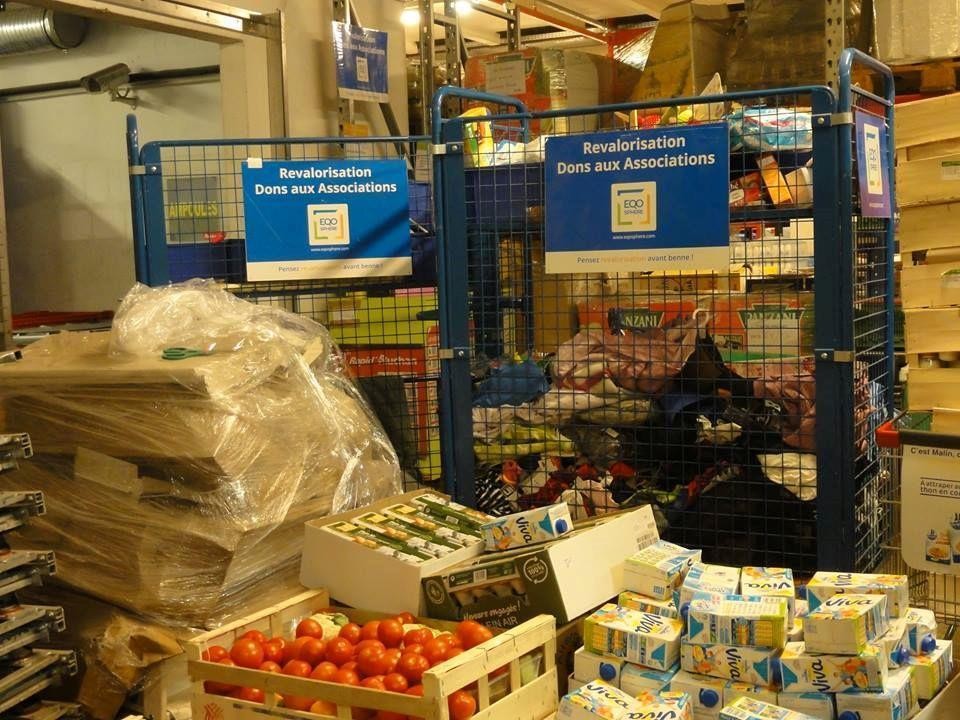 The challenge
The use of a collaborative online sharing platform is beneficial for all members – and not only for ethical reasons. Giving away discarded products is cheaper than destroying them; it also saves taxes. Though the approach might sound simple there is still not yet a widespread tactic to combat waste among large retailers, for instance. The kind of sharing Eqosphere needs first requires a large amount of environmental and social awareness. It also needs a well established internal organisation within a firm with well trained, dedicated staff.
The measure
Eqosphere is a company that created a web-based platform connecting businesses and organisations that want to dispose of their waste and discarded items, including food waste, to those who can make further use of these "waste" products. Eqosphere, while promoting information sharing, connects stakeholders of all sizes and sectors, such as supermarkets, shops, warehouses, factories, construction companies, wholesale dealers, restaurants, public services, charitable associations, social groceries, animal food producers, waste management industries, or eco-organisations.
The platform works in such a way that all registered Eqosphere partners feed the database with what they have to give, and others with what they need. When a new surplus product is registered, the platform's software tool immediately alerts those in need of it by mobile application, email or text message.
Thanks to the platform, products are reused, redistributed, recycled or upcycled. The products are mostly foodstuffs that are withdrawn from supermarket shelves because of a near-date expiration, or because they have been phased out from the product line. With Eqosphere, more than 10 tonnes of products that would otherwise have landed in the rubbish bin change owner every week. For instance, a supermarket's meat waste now benefits a zoo's big cats, or leftover food from Roland Garros was given to in total 2000 poor people during the tennis tournament. Large supermarket chains such as "Auchan" and "Leclerc" are members of the platform.
But Eqosphere does not only create links for discarded food – it also supports the revalorisation process of equipment, textiles, electronics, paper, household items, or hygienic appliances etc. For instance, the entertainment retail chain Fnac has given parlour games amounting to €150,000 to charitable organisations.
The platform was created in 2012 through setting up a public-private partnership. It is so far active in the Ile-de-France region, which is the largest region in France. It has benefitted from public grant partial funding for demonstration and commercial exploitation from the City of Paris and the Conseil Regional d'Ile-de-France to provide support to networks and partnerships. Eqosphere furthermore is actively providing advise to the French Government's "National pact against food waste".
Lessons learnt
Eqosphere reduces the barriers of giving food (and other products) a second life. In large corporations, strict rules – but also anxieties – exist, for instance towards breaking the cooling chain, food poisoning etc. Eqosphere resolves these problems by enabling quick exchanges of products. The concept also contributes to soften internal policies and attitudes of large corporations with a preference of throwing away rather than donating discarded products. Platforms like Eqosphere can contribute to raising awareness, as managers and employees are constantly informed about the 'right' way to dispose of unused resources, in terms of good business ethics and contribution to a circular economy.
The platform contributes to extending the life of products and promotes corporate social responsibility, networking and enhancing the cooperation among different sectors, as well as a better image and social enterprise practices among organisations.
Further deployment
Eqosphere as a company is growing in terms of staff, business volume and outreach. Currently the company is trying to set up platforms in other French regions, such as Strasbourg. Eqosphere is therefore estimated to be 9 on the GML scale.
Links:
WebsiteVideoFacebook