The Electronic Product Environmental Assessment Tool EPEAT® –supporting informed consumer decisions on green electronics
The Electronic Product Environmental Assessment Tool (EPEAT®) is a rating system in the USA allowing consumers, purchasers, manufacturers and resellers to identify environmentally preferable electronic goods. The registry is based on a set of environmental performance criteria that cover the full product lifecycle – including eco-design, production, energy use and recycling. It ranks products as EPEAT® Gold, Silver or Bronze.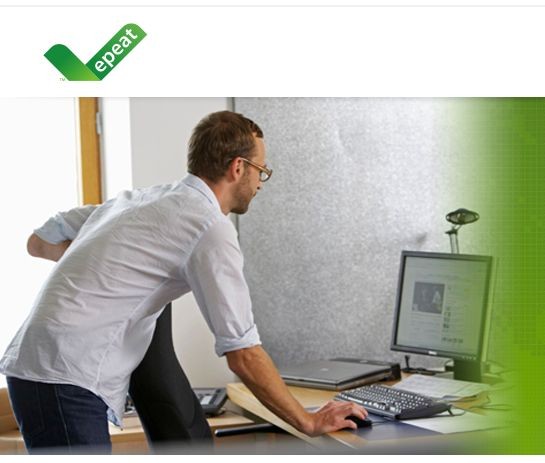 The challenge
Businesses, governments, schools, hospitals, hotels and many more are major consumers of electronic devices and as such support private demand. Lack of certifying or labelling based on an assessment of the environmental impacts of electronic goods and devices is a barrier to identify which attributes make a product environmentally superior.
The measure
Developed through a stakeholder consensus process in 2001, the initial objective was to develop a method to assess the environmental attributes of electronic products and to help procurement officials to select environmentally preferable products while providing a market incentive for their development. The tool was then developed with funding from the Environmental Protection Agency (EPA) and implemented since 2005 by the Green Electronics Council (GEC), a non-profit organisation. A milestone for its wider use was the US government's executive order in 2007 that 95% of federal agencies' purchases must be EPEAT®-registered, propelling the number of registered products from 60 in 2006 to 650 in 2007. Since 2010 country specific registrations were launched in over 40 countries worldwide, and today EPEAT®'s environmental rating system is used as a purchasing requirement by eight national governments. The label covers desktop computers, laptops/notebooks, workstations, thin clients, displays, televisions, printers, copiers, scanners, multifunction devices, fax machines, digital duplicators and mailing machines.
The sustainability criteria used by EPEAT® are the following:
Reduction/elimination of environmentally sensitive materialsMaterials selectionDesign for end of lifeProduct longevity/life cycle extensionEnergy conservationEnd of life managementCorporate performanceSustainable packaging
In order to reach a Gold (or a Silver) label, the performance based-specifications in some of the eight categories are stricter.
Across their lifetime, the 647 million EPEAT®-registered electronics purchased globally between 2006 - 2012 are estimated to have reduced more than 463,000 metric tonnes of hazardous waste, the elimination of mercury to fill 3.5 million fever thermometers, and obtained a waste reduction of solid waste by the equivalent of nearly 164,000 U.S. households' annual waste.
Lessons learnt
A key factor for EPEAT®'s success and global uptake is that the ratings criteria were developed during multi-year stakeholder consensus processes that involved hundreds of representatives from the environmental, research, governmental and manufacturing sectors, as well as public and private bulk consumers. EPEAT® is getting support from so-called Channel Partners (leading distributors and resellers) and also select retailers, who have committed to promoting the purchase of environmentally preferable electronics to their customers, thus raising consumer awareness. EPEAT® also demonstrates how consorted public sector demand can create (new) product markets and stimulate eco-innovation in the business sector.
Further deployment
EPEAT® is widely accepted and deployed; it has led to country-specific registries in over 40 countries (including China, Japan, India and Brazil). The instrument is therefore estimated to be BEYOND 9 on the GML scale.
Links:
The website