The Sustainability Consortium (TSC)
The Sustainability Consortium® (TSC®) seeks to improve consumer product sustainability by engaging various global participants to drive innovation in this field. By providing support, developing transparent methodologies, tools, and strategies, a new generation of products and supply networks shall be developed, in turn addressing environmental, social, and economic imperatives.[1]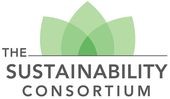 The challenge
Climate change, population growth, and the scarcity of resources are global challenges. In order to introduce sustainability concepts in global product production and consumption, all stakeholders need to be included in this process. Consequently, manufacturers, suppliers, retailers, governments, NGOs, universities and consumers have to join forces here. Promoting sustainable practices requires working collaboratively together, developing an approach that drives better understanding, standardisation, and informed decision making, combining activities and giving support to the innovation competences of firms.[2] A particular challenge is the measuring of a performance standard regarding sustainability criteria across the supply chain.
The network
In 2009, TSC was launched, setting up a public-private partnership between leading retailers and the administration by research organisations. It is primarily based in the USA, but also has strong ties in Europe (with an office in the Netherlands). Recently, TSC was also launched in China.[3],[4] TSC has over 90 members covering a whole variety of businesses employing over 8.5 million people world-wide.[5] The combined revenues of its members total over $2.4 trillion.[6] A number of advisory boards structure the work of TSC, and particular working groups dig deeper into the particularly challenging areas such as pulp and paper, packaging, retail, and food and beverages.[7] So far, industry, SMEs, and other investors could identify over 500 improvement opportunities and pre-competitive, cross-sector solutions by networking, providing consultancy, and benchmarking.
The benefits
Being a member of TSC means: sharing the vision and work of a multi-stakeholder collaboration, which aims at designing indicators and implementing credible, transparent and scalable science-based measurements and reporting systems, which will then be accessible to all producers, retailers, and users of consumer products.[8] TSC informs decision makers on product sustainability throughout the entire product life cycle across all sectors. A comprehensive knowledge base encourages members to add own best practice examples.[9] In the new sector, recent development is depicted.[10] TSC's main knowledge instruments are the Category Sustainability Profile as well as the Key Performance Indicator, providing powerful tools for measuring impact, facilitating informed decision making.[11]
Further deployment
Recent development of TSC shows potential for further deployment and transferability, qualifying it for an estimated level 8 on the generic maturity scale GML.[12] The activities of TSC are financed by a membership fee, which depends on the type of stakeholder.[13] The network is committed to remaining a transparent organisation focussing on delivering valuable knowledge products to its members. Via innovative means TSC facilitates disseminating knowledge such as visualising sustainability in retail.[14] Combining increased competitiveness through new eco-innovative products by cooperating with the world's leading civil society organisations, will help reducing the environmental and social impacts associated with global consumption.[15]
http://www.sustainabilityconsortium.org/