Zero Waste Network
The Zero Waste Network (ZWN) is a group of environmental professionals dedicated to finding money-saving options for conserving natural resources. It works to identify pollution prevention options for large and small businesses as well as consumers by helping companies become more efficient.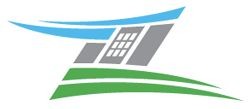 The challenge
Growing urbanisation brings with it an increase in the amount of solid waste production: one of the major challenges faced by the modern world. Eco-innovative concepts and the use of sustainability criteria in supply chains can contribute towards a better quality of life in the future, both ecologically and economically. Waste has to be reduced to a minimum and the remnants can even be treated as a new resource. In order to achieve large-scale upcycling as an alternative to generating waste, all stakeholders, be it SMEs, industry, professional associations, technical centres & experts and even everyday citizens need to join forces. Minimising costs through local sourcing gives support to the innovation competences of firms by combining activities of different stakeholders.
The network
The ZWN started in 2003 as a participant of the national Pollution Prevention Resource Exchange[1], being formed by the U.S. Environmental Protection Agency, the University of Texas, and regional environmental agencies. The network, organised in the form of regional centres, provides stakeholders with high quality information on pollution prevention and helps related innovative programmes to share their strategies and keys to success.[2] One main component of this work takes the form of a Roundtable for pollution prevention, which is open to all interested individuals.[3] The Network covers the U.S.A. geographically, and many of the local round table members are also active in the national pollution prevention roundtable.[4] The Roundtable meets twice each year to share information, develop pollution prevention strategies, and coordinate projects. Roundtable teleconferences are held monthly.[5] The ZWN facilitates networking, providing consultancy, and sharing expertise.
The benefits
The Network seeks to protect the environment by providing support to companies to become more efficient.[6] It supplies online tools such as guidelines on developing a Pollution Prevention Plan, demonstrating how production costs and environmental impacts may be reduced simultaneously.[7] A database full of relevant case studies aids the identification of critical steps on the company level, as well as possible solutions to reach a better performance standard.[8] Companies that submit case studies are often nominated for prestigious awards.[9] Another very promising tool aimed at promoting sustainable practices is the RENEW[10] network's marketing channel[11] which ZWN forms a part of. It targets industries, businesses, and governmental units that want to sell surplus materials, by-products, and waste materials to users who will reclaim or reuse them.[12]
Further deployment
Recent development of the ZWN shows a full-scale implementation of the concept, qualifying it for an estimated level 6 on the generic maturity scale GML.< sup>[13] The main aim of the Network is to provide high quality pollution prevention information. With its tools and workshops on pollution prevention topics, the ZWN supports the professionalisation of individuals as well as effectively disseminating knowledge.[14] In addition to its mission of providing a national forum for promoting the development, implementation, and evaluation of efforts to avoid, eliminate, or reduce pollution at the source, the ZWN helps to reduce the carbon footprint associated with inefficient consumption and disposal patterns by promoting advanced mechanisms of waste reduction.
http://www.zerowastenetwork.org/about.cfm
[1] P2Rx , http://www.p2rx.org/index.cfm
[2] http://www.zerowastenetwork.org/about.cfm
[3] http://www.zerowastenetwork.org/Roundtable/index.cfm
[4] http://www.p2.org/
[5] http://www.zerowastenetwork.org/Roundtable/index.cfm#contact
[6] http://www.zerowastenetwork.org/
[7] http://www.zerowastenetwork.org/P2Options/index.cfm
[8] http://www.zerowastenetwork.org/success/addstory.cfm
[9] http://www.zerowastenetwork.org/success/index.cfm
[10] Resource Exchange Network for Eliminating Waste (RENEW):
http://www.tceq.texas.gov/p2/recycle/renew/renew.html
[11] http://uta-ded.org/renew/
[12] http://www.zerowastenetwork.org/renewdev/index.cfm?Page=relatedlinks
[13] Generic Maturity Level: indicator for readiness of transfer of a certain process; following the scale of technology readiness (http://www.esto.nasa.gov/files/TRL_definitions.pdf). The given value was estimated by the authors.
[14] http://www.zerowastenetwork.org/P2Options/index.cfm