One company's waste is another's raw material: National Industrial Symbiosis Programme (NISP)
The UK's National Industrial Symbiosis Programme (NISP) is a business opportunity programme aiming at enhancing the cooperation and building mutually profitable links between traditionally separate companies from all industrial sectors and of all sizes. Its ultimate goal is that previously unused or discarded resources in energy, water and/or materials from one company can be recovered, reprocessed and re-used by other companies.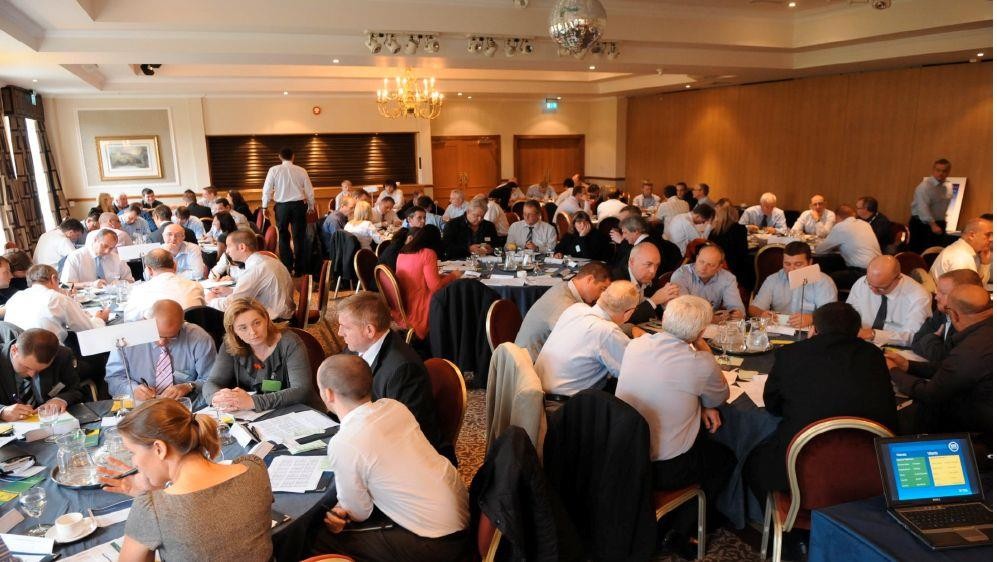 NISP was created to tackle the problem of knowledge and information gaps concerning resource efficiency and a circular economy in the business sector.
It is tasked to reduce information market failure through networking and to promote information sharing between traditionally separate industries. Further challenges include increasing business profitability through reduced landfill costs and additional sales, creating a sharing economy for existing waste products, providing support to the innovation competences of firms, reducing negative environmental impacts and improving resource efficiency.

The measure
NISP was rolled out in 2005 in the UK as a free support to business and a partnership programme aiming to establish synergies. It is a public-private partnership; the idea came from International Synergies Ltd, a company which manages and administers NISP. The Government's Department for Environment, Food and Rural Affairs (Defra) provided grant funding for NISP until 2014.
NISP's main activities are carrying out workshops in which businesses can identify mutual synergies. Each year several regional workshops are organised throughout the UK. These half-day workshops, in which usually 50-60 companies participate, result in the identification of about 300 potential materials, water or energy synergies among firms. An estimated 6% are eventually realised. International Synergies Ltd facilitates and guides these synergies and provides support via implementing new processes or technologies.
One such synergy is DENSO, a manufacturer of air conditioners. The company was keen to sustainably dispose of the waste filter cake generated as part of its production process. The by-product is now being sent to another company, where it is crushed for use as an active agent in the absorption of oil and solvent. This agent is then employed as a fuel source, before the residual ash is added to aggregates or put to work as a soil improver.
NISP significantly enhances industrial and commercial waste reduction. It also helps businesses expand production and cut costs while reducing their extraction of natural resources, generation of waste materials and overall environmental impact (including water and wastewater treatment and energy efficiency in industry). Five environmental and two economic metrics are regularly assessed via resource monitoring. Between 2005-2010, NISP was able to:
divert over 7m tonnes of industrial waste from landfillsreduce carbon footprint, or CO2 equivalent, by over 6m tonnesreduce water usage by industry by 9.6m tonnesreduce over 363.000 tonnes of hazardous wastecut use of virgin materials by 9.7m tonnesgenerate £176m in additional salescut costs by £156m by reducing disposal, storage, transport and purchasing costs.
The outcomes are widely recognised as achieving high value for money. Beneficiaries are both the participating companies (especially SMEs), and also the government (through higher tax incomes), and the general public and communities through the creation of jobs and cost savings in the long run.
Lessons learnt
NISP was created via a bottom-up approach, designed mainly by and for the private sector, but also with Government funding. It therefore responds directly to businesses' needs deriving from information gaps and increased landfill costs. Face-to-face interaction, sharing and dissemination of information between NISP's practitioners and the business members are crucial elements to promoting market intelligence. Participation bears comparably low transaction costs for businesses; NISP is a low-cost measure that has rather short payback times.
Further deployment
NISP's level on the GML scale is BEYOND 9. The programme has already been established in other countries, varying in design and operation (e.g. Belgium, Finland, Hungary, Italy, Poland, Romania, Slovakia, the Netherlands).
http://www.nispnetwork.com/media-centre/videos