SymbioCity, Sweden's approach to sustainable urban development all over the World
SymbioCity is the trademarked term for Sweden's approach to sustainable urban development. The overall aim of the SymbioCityApproach is to promote Sweden's knowledge and experience on sustainable urban development internationally – and encourage these developments primarily in low and middle-income countries.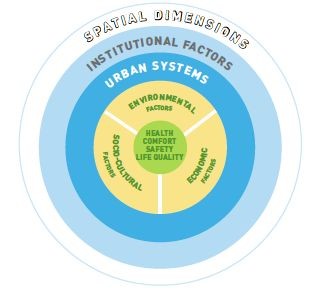 The challenge
The main challenge for SymbioCity is providing healthy and liveable environments despite uncontrolled urbanisation – especially in developing countries – including carbon footprint and the harmful impacts of climate change that especially hit the poor. As such, the approach aims to integrate system solutions, together with improved management of municipal infrastructure, while enhancing the cooperation and dialogue among policy makers, local authorities and citizens. This can help create urban areas that use smart solutions, such as renewable energy sources and clean technologies, and contribute towards saving resources, a circular economy, alleviating poverty and the creation of jobs.

The measure
The SymbioCity Approach was developed in 2008 based on the knowledge and experience gained from implementing the SustainableCity concept in Sweden, as well as from development cooperation work. SymbioCity is a Swedish government initiative run by Business Sweden in partnership with Swedish Enterprise. Business Sweden oversees the SymbioCity trademark and promotes national exports on behalf of the Swedish government and industry. A network of several hundred Swedish consultants, contractors and system suppliers provide consultancy in connection to SymbioCity, namely by raising awareness and helping with implementation.
The ultimate aim of the SymbioCity Approach is to promote and encourage sustainable urban development, primarily by providing support and fostering technology transfer in low and middle-income countries. The conceptual framework is generic, consisting of several detailed steps, and can be applied in a flexible way according to the conditions and needs of the local environment.
Sustainable urban development is a complex field that includes many systems, services and relationships. SymbioCity aims to overcome the problem that traditional municipal functions are organised separately, by setting up synergies between different urban systems[1]. The SymbioCityApproach points to the many issues and linkages which need to be considered in any urban development initiative pertaining to energy, water and resource use, waste reduction, sustainable transport, urban landscape planning, public space, ecologic, economic and social functions and many more. The conceptual framework emphasises development processes and systematic working procedures, as well as interfaces and synergies between various systems, fields and aspects. It can also include a poverty analysis, and proposals for its alleviation.
One of the many good practice examples of SymbioCity is the Western Harbour district in Malmö, which was transformed from an industrial park into an area for sustainable living, working and learning. The area, which is car free, aims for 100% locally produced renewable energy based on wind power and solar power and from waste and wastewater sludge, thus minimising and recycling waste at the same time.
Lessons learnt
Growing urbanisation can be very positive when handled the right way. Well-designed, sustainable cities can achieve minimal environmental impact and resource use, the use of renewable energy and having a thriving 'green' economy. They can also provide a pleasant, safe and green built environment, and hence a diverse and stimulating social, cultural and intellectual life for their inhabitants. A strong political vision of the municipal authority is key to success in applying the SymbioCityApproach.

Further deployment
SymbioCity is a flexible approach and adaptable to any urban region in the world. It is estimated to be 6 on the GML scale.
Links
Website