Tenerrdis, a flagship new energy technologies cluster in the Rhône-Alpes region
Tenerrdis is a competitiveness and innovation cluster located in the French Rhône-Alpes region. It specialises in new energy systems, with 150 members from industry (55% SMEs), research and higher education sectors. Its goal is to help maintain and improve their position in the global market for clean energy.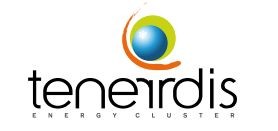 The challenge
Several individual regions or metropolitan areas face specific challenges, problems or opportunities with regards to a particular industrial sector. A cluster approach that provides support to networks and partnerships can put in place a favourable environment for developing new business models and radical innovations, notably with a view to fostering competitiveness and entrepreneurship and facilitate SMEs' access to internationalisation activities.

The measure
The Tenerrdis Cluster works to strengthen the competitiveness of the French renewable energy and energy efficiency industry through innovation. Its primary role is to stimulate partnerships between businesses, research and educational organisations and public institutions in order to promote projects that create a platform for the generation of competencies, activities and employment. Through its work, Tenerrdis seeks to help different stakeholders based in Rhône-Alpes to maintain and improve their position in the global market for clean energy.
Tenerrdis has three strategic objectives:
To support innovative collaborative projects of cluster members and promote business development;To integrate SMEs into existing ecosystems of new energy technologies;To enhance the export and technology transfer capabilities of cluster members on an international level.
Tenerrdis is a non-profit organisation run by a board of directors comprised of representatives from large organisations (e.g. Alstom Power Environment, GDF Suez, Thales, Tenesol), SMEs, and research and training institutions, as well as local authorities. It has approximately 180 members, most of which are SMEs. Since it began, Tenerrdis has supported over 600 collaborative projects. The cluster's core sectors are:
Construction: Management and consumption in new buildings and renovations, integrating renewable energy and energy efficiency in buildings, thermal engineering for buildings;Transport: Development of sustainable transport systems: smart grids, hybrid energy systems and power storage, hydrogen and fuel cells;Energy production: Development and production of renewable energies (solar power, wind power, geothermal energy, biomass (e.g. use of forest and agricultural resources) etc. and converting them into four energy carriers: electricity, heat, biofuels and hydrogen.
Lessons learnt
The core activity of the cluster of course lies in setting up synergies by providing support such as information, development, implementation, financing and evaluation of common projects. Tenerrdis is also engaged in facilitating international business opportunities and the participation in EU projects to its members. Tenerrdis also offers networking among member organisations. Cluster managers can systematically establish contacts between members or with external experts and actors. Further activities consist in valuation and promotion, e.g. organising events for specific sub-sectors including networking with other energy-related clusters in France. An important activity is promotion, marketing, communication and media activities.
Further deployment
Cluster policy in the energy sector is a well established and continuously improving approach implemented by the European Union, Member States and individual regions to foster resource efficiency, emission reduction, economic growth and entrepreneurship. The policy is hence estimated to be beyond 9 on the GML scale. Similar clusters and networks are presented in the Innovationseeds database, for instance, GCCA (Global Cleantech Cluster Association), the Luxembourg EcoInnovation Cluster, and R4R (Chemical Regions For Resource Efficiency).
Links
WebsiteBrochureVideo