The Czech ECO-ENERGY programme 2007-2013
The programme ECO-ENERGY ('Eko-energie'), was carried out by the Priority Axis 3 'Efficient Energy' of the Czech Republic 'Operational Programme Enterprise and Innovation 2007-2013'. The Programme aimed at stimulating entrepreneurs, particularly SMEs, to reduce the energy demand of their production, to use primary energy sources, and to promote higher utilisation of renewable and secondary energy sources.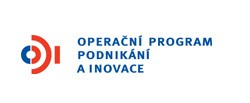 The challenge
Compared to other EU-28 countries, the Czech Republic has significantly higher energy intensity of production. Consumption of energy per unit of value added shows that in the Czech Republic the production of one unit of GDP is almost three times more energy than the average EU-15 consumption.
The measure (Objectives, Stakeholders, Policy/Activities, Cost/RoI, Results)
ECO-ENERGY was financed by the Ministry of Industry and Trade and administered by Czechinvest, a Ministry-financed agency.
The objective of the Programme was to stimulate the activity of entrepreneurs, particularly SMEs via grant funding or debt funding (e.g. public loan funding for development and demonstration), or a combination of both, in order to reduce the energy demand of production and the usage of primary energy sources, and to promote higher utilisation of renewable and secondary energy sources. Czechinvest have been providing support to projects with the objective to:
Cut energy demand per unit of production while maintaining long-term stability and energy availability for the business sectorReduce the dependency of the Czech economy on imports of energy commoditiesReduce the consumption of fossil primary energy sourcesIntegrating renewable energy sources (RES)Utilise the significant potential of energy savings and RES utilisation also in large enterprisesUtilise the available potential of secondary energy sources.
Lessons learnt (Barriers, Success factors)
Almost € 3.4 bn was granted by Enterprise and Innovation funding activities to the Czech Republic. The Eco-Energy programme allocated a total of over 11,597 billion CZK ( or about € 420 million). The success rate of project approval and issuance of a grant decision by the submitted applications for subsidies was 91%. Especially in the Eco-Energy programme, the high success rate is mainly a result of a careful programme preparation from the Ministry's team combined with high expertise of Czechinvest, which used a wide range of knowledge and experience from top energy auditors. Each project was individually assessed and optimised to maximise the benefits for the client and compliance with the terms of subsidies.
Given that calls for projects were launched during 2007-2013, some projects are still ongoing. The Ministry announced by the end of 2013 to evaluate the programme; however reports are not yet publicly available.
Further deployment
The Czech Republic has followed the decision to remediate its ailing energy infrastructure and providing support to business by allocating a large proportion of funding to energy efficiency and RES activities. This is a widespread approach and similar initiatives can be seen in other EU Member States. The kind of programme is estimated to be beyond 9 on the GML scale.
Links:
Website