Eco Óleo programme: Recycling waste cooking oil
In Brazil, setting up a public-private partnership has solved the problem of pollution deriving from the improper disposal of cooking oil, instead finding a way for it to be collected and recycled. By raising awareness and creating an infrastructure for oil collection, the Eco-Oil programme has transformed the habits of local businesses and society and contributed to waste reduction, with over 20,000 litres of cooking oil collected each month and sold to a local biodiesel power plant.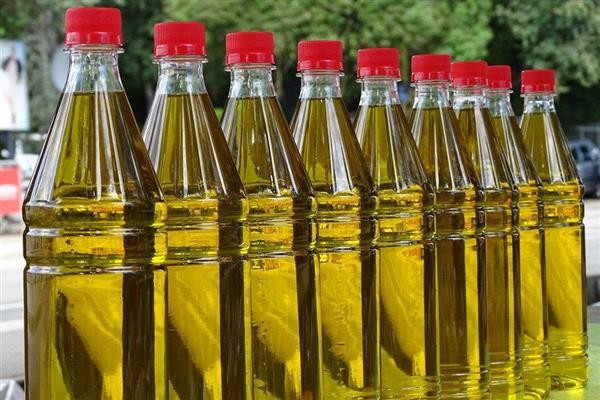 The challenge:
Cooking oil waste can be a serious pollutant if it is not properly disposed of. Every litre of oil that enters the rainwater drainage system contaminates 20,000 litres of water, and, just like a petroleum oil spill, can be particularly damaging for animal and plant life. In Brazil, where demand is increasing and the population is mainly unaware of safe disposal practices, cooking oil represents a significant environmental problem.
The measure:
Following the installation of a biodiesel power plant nearby, the Municipality of Volta Redonda, located in the state of Rio de Janeiro, saw an opportunity forsetting up synergies in the territory. The local authority gave its support to networks and partnerships including the Eco Óleo (Eco-Oil) Programme – the Association of Collectors of Liquid and Solid Waste.
Eco-Oil, which was established with finance from the Municipal Fund for Development and a local bank, is responsible for collecting waste oil in the municipality, in addition to conducting awareness raising activities.
The programme encourages businesses and private households to dispose of their cooking oil at dedicated collection points, installed at local schools. Eco-Oil then organises for the oil to be collected from the participating schools.
The biodiesel plant purchases 100% of the oil that is collected. Two thirds of the profits are used to cover the operating costs of Eco-Oil, while the remainder is given to the participating schools. This business model means the programme is completely self-financing.
Within weeks, the Eco-Oil programme had brought 70% of the municipalities schools on board. This helped the programme to collect over 20,000 litres of oil a month during its first year of operation, with over 100 local businesses registered.
Lessons learnt:
Providing incentives and informing the local community have been key to the success of the programme. By rewarding participating businesses with an environmental 'seal', the Municipality made oil donation a badge of honour for local companies. Involving schools had the added effect of mobilising the wider community, raising consumer awareness about cooking oil and promoting sustainable practices regarding its disposal.
Further deployment:
The simplicity of the Eco-Oil programme, and universality of the problem it solves, make it highly transferable. Its self-financing business model should also make it an attractive policy measure for other local authorities. The measure is an estimated GML 7.
Links:
http://www.iclei.org/fileadmin/PUBLICATIONS/Case_Studies/ICLEI_cs_106_Volta_Redonda_2009.pdf
http://www.portalvr.com/projetos/ecooleo.php