Hawai'i Green Growth partnership
The Government of Hawai'i looked to spur green growth on the islands by setting up a public-private partnership. Green Growth Hawai'i brings together government, civil society, business and academia to define a common vision and provide a platform for collaboration. The partnership helped to define the highly ambitious Hawai'i Sustainability Goals, and by designing an indicator is able to keep track of progress towards the targets. Green Growth Hawai'i has also been successful in setting up synergies in the business community, promoting networking among diverse stakeholders and raising consumer awareness about green growth and sustainable development.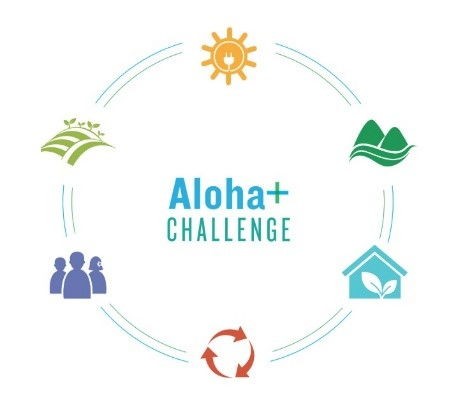 The challenge:
For low carbon green growth to succeed it should be inclusive. It requires broad collaboration and cooperation between different stakeholders groups, including governments, civil society and the private sector.
The measure:
Hawai'i Green Growth (HGG) is a public-private partnership established in the archipelago of Hawai'i, United States. The partnership creates a common vision among a broad alliance of island stakeholders, and coordinates green growth actions and strategy development.
The partnership is a network of diverse organisations including government (national government and ministries, local and regional authorities), private sector (including national utility and travel companies), civil society (local and international NGOs) and academia (local universities).
The activities of HGG are structured around a number of major initiatives.
Aloha+ Challenge
aims to implement the six Hawai'i Sustainability Goals – a locally driven framework based on the UN Sustainable Development Goals. HGG works with public and private partners on joint policies, initiatives, and communications.Aloha+ Challenge
Dashboard
is an online open-data platform to measure and assess progress towards the Hawai'i Sustainability Goals.
Ala Wai Watershed Collaboration
is a triple helix network dedicated to the conservation and prosperity of the Ala Wai watershed area.
Sustainability Business Forum
brings together local business leaders to discuss joint actions and strategies.Knowledge sharing: HGG aims to set an example for island states and is promoting sustainable practices through the Island Resilience Initiative and Global Island Partnership. It also partners with the University of Hawai'i to educate the next generation of leaders.
The HGG partnership supported the government of Hawai'i to develop an ambitious set of Sustainability Goals. These include targets such as 100% renewable energy by 2045. The Dashboard considers the state to be on track for this target, having hit 28% already in 2017. Hawai'i has the fastest rate of solar panel installation of all US states.
Due in part to the collaboration engendered within the HGG, Hawai'i has become a sustainability leader amongst US states and small islands globally.
Lessons learnt:
The GGH shows the benefit gained from governments giving support to networks and partnerships that have a clear focus. Hawai'i's modest size contributed to the success of this case study, as the total number of stakeholders is fewer than in larger territories.
The creation of measurable sustainability goals, which are being tracked via a public online database helps to keep the government accountable for achieving the goals.
Further deployment:
Other states are already looking to replicate some aspects of the Hawai'i strategy, such as the Dashboard. GML 8.
Links:
https://www.hawaiigreengrowth.org/
http://aloha-challenge.hawaiigreengrowth.org/
https://dashboard.hawaii.gov/aloha-challenge