UK's action research for improved product refurbishments
Rebus (Re-engineering Business for Sustainability) is a transdisciplinary research project with grant funding from Defra. It tests and pilots a scheme in which baby and nursery equipment can be rented or leased and is professionally refurbished after heavy use.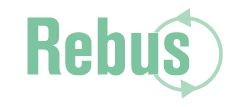 The challenge
Baby and nursery equipment is expensive and normally used for a limited period of time. For example, a baby pram can cost up to € 1,400 and is only used until a baby can walk. Some components such as fabrics do not last long, which means that these products often are landfilled when they are still usable. Families that store them have to face space limitations - certainly a big problem for those who live in small spaces.
The measure
Defra is commissioning research to test innovative approaches that are raising consumer awareness and encouraging sustainable consumption in the United Kingdom. The Action Based Research (ABR) Programme started in 2008 and is an innovative example of open and transdisciplinary evidence-making that is in line with circular economy thinking. It takes into account the views of all involved stakeholders and makes allows them to participate in decision-making and production of tangible, useable results.
An example of a current project is Rebus, which was launched in September 2013 and carried out by the University of Hertfordshire. Referred to as "Re-engineering Business for Sustainability", Rebus is funded by the UK Department for Environment Food and Rural Affairs (Defra) within the scheme "Exploring and developing ways to help people increase the useful life of products". Rebus is concerned with the design and implementation of a pilot Product-Service-System (PSS) based on baby and nursery equipment, such as baby prams, car seats, cots or reusable nappies kits. The project defines PSS as a system of integrated products and services, supported by a network of suppliers and by an infrastructure that delivers consumer benefits, dividends for suppliers and environmental benefits. It is a more sustainable business model because it maximises resource efficiency by getting more use out of a single product.
As most baby and nursery products are expensive, and used only for a limited period of time, parents can commit to renting or leasing Rebus products instead of purchasing them. The products are refurbished after each user and therefore used by more consumers.
Lessons learnt
Baby & nursery equipment PSS should save parents money and space by supplying a pay-per-use scheme. Within Rebus, all products are professionally refurbished and certified by the original suppliers. Defra's action based research programme, which involves the actual users of product service systems from the start, will draw overall conclusions on whether consumers will embrace this type of consumption. This approach is likely to create a win-win situation for manufacturers who include refurbishing practices into their portfolio, for the environment and for consumers.
Further deployment
Providing public grant funding for demonstration, as seen in this example of keeping baby and nursery equipment in the loop, offers not only interesting business models for suppliers, but is also supporting private demand by offering cost reductions for users. Rebus is assumed to be 4 on the GML scale.
Links
Website