Water Efficiency Labelling and Standards (WELS) Scheme
Australia has introduced a water efficiency labelling scheme (WELS), in order to promote a sustainable water cycle. Much of Australia faces regular drought conditions, requiring a strategy for saving water. The national scheme introduces a performance standard requiring certain products to be registered and labelled with a water efficiency label, to inform consumers about more water (and cost) efficient products.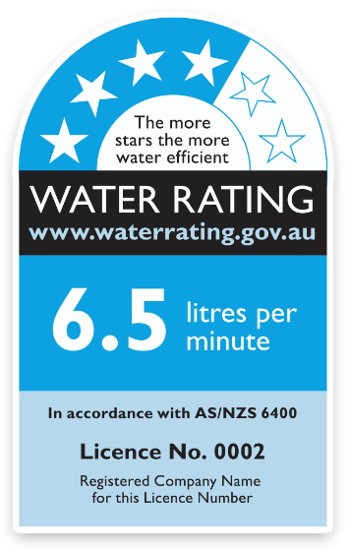 The challenge:
Australia is the world's driest inhabited continent, and in response to frequent water shortages and drought, several regions of the country have introduced usage restrictions for freshwater supplies. Droughts are expected to become more frequent and more intense in the country as a result of climate change, and water supplies are under increasing pressure as a result of population growth.
The measure:
The Water Efficiency Labelling and Standards (WELS) scheme aims to promote water efficiency by informing consumers about the performance of products that use water, thus raising consumer awareness to enable them to identify products which are water efficient, whilst still performing as expected.
WELS is a joint government-industry programme, established by the national Water Efficiency Labelling and Standards Act of 2005. Products covered by the scheme include showers, taps and flow controllers, toilets, washing machines and dishwashers.
The WELS scheme is mandatory. Anyone who supplies the included products in Australia must ensure the products are registered with WELS and labelled with their water efficiency information. This includes manufacturers, importers, wholesalers, retailers, and builders or developers who supply products as part of a new building.
The scheme is managed by the WELS Regulator, within the Department of Agriculture and Water Resources. The Regulator appoints WELS inspectors who monitor compliance with the WELS Act. When breaches are found, WELS staff try first to educate the supplier, but if a cooperative approach fails the Regulator can impose significant fines. The Regulator may also demand that products are withdrawn from market and can deregister products from the scheme. Where incorrect labelling can be shown to be accidental, the regulator can use administrative and educational actions to help manufacturers to meet their legal obligations. Generally, education and warnings are used as a first response.
The WELS Scheme has contributed to observed reductions in water consumption, and the conservation of water supplies across Australia. 2014 estimates suggested a saving of approximately 70,000 Megalitres (ML) was achieved in 2013, and that as much as 204,000 ML could be saved each year by 2030. Cumulatively, this could potentially total 2,853 Gigalitres (GL) of water saved by 2030. If these projections to 2030 are correct, the value of water savings could be as high as $3.3 billion AUD (€2.2 billion).
2013
2021
2030
Annual water savings [GL/a]
70
147
204
Cumulative GHG reduction [MT CO2-e]
5.5
20.4
46.4
Annual total household utility bill savings [AUS $m/a]
520
1,390
2,063
Table 1 - Snapshot of estimated water savings, GHG reductions and bill savings.
The WELS Scheme is also considered to be largely efficient. It cost-effectively delivers on its objectives by delivering water savings at far lower cost than alternative water supply augmentation measures, and provides effective and valued consumer information at extremely low marginal cost. 87% of Australian consumers recognise the WELS label and over half used it in making decisions on which product to purchase.
It also delivers substantial and important public policy outcomes for very low total annual cost, avoids regulatory and administrative duplication, and drives innovation and technological development and improvement, leading to higher performing products for lower cost to consumers. The estimated utility bill savings of over $2 billion AUD in 2030 works out to approximately $175 (€115) per household per year.
Lessons learnt:
A process of phasing products into the scheme reduced burdens on manufacturers of existing products, giving them time to adjust to the new scheme. Where compliance is not met, educational measures and assistance in adaptation help to reduce the feeling of red tape being 'imposed' upon manufacturers. Australia has long had limitations on water availability, making public awareness high, thus increasing support for the scheme.
Further deployment:
The scheme could be transferred to other markets where water scarcity is a problem, and has been well tested. According to Dr Carol Grossman, Director of the Water Efficiency Labelling and Standards Section at the Australian Department of Agriculture and Water Resources, ongoing actions will help facilitate further deployment: "We have recently submitted a proposal for the International Organization for Standardization (ISO) to develop an international standard for water efficiency testing and rating, with input from Singapore, China, Malaysia and New Zealand, who all have similar WELS schemes. If this standard is developed it would make it much easier for additional countries to implement their own WELS-type programs to help consumers save water." It is estimated at GML8.
Links:
http://www.waterrating.gov.au/